Updated:Â Jan 4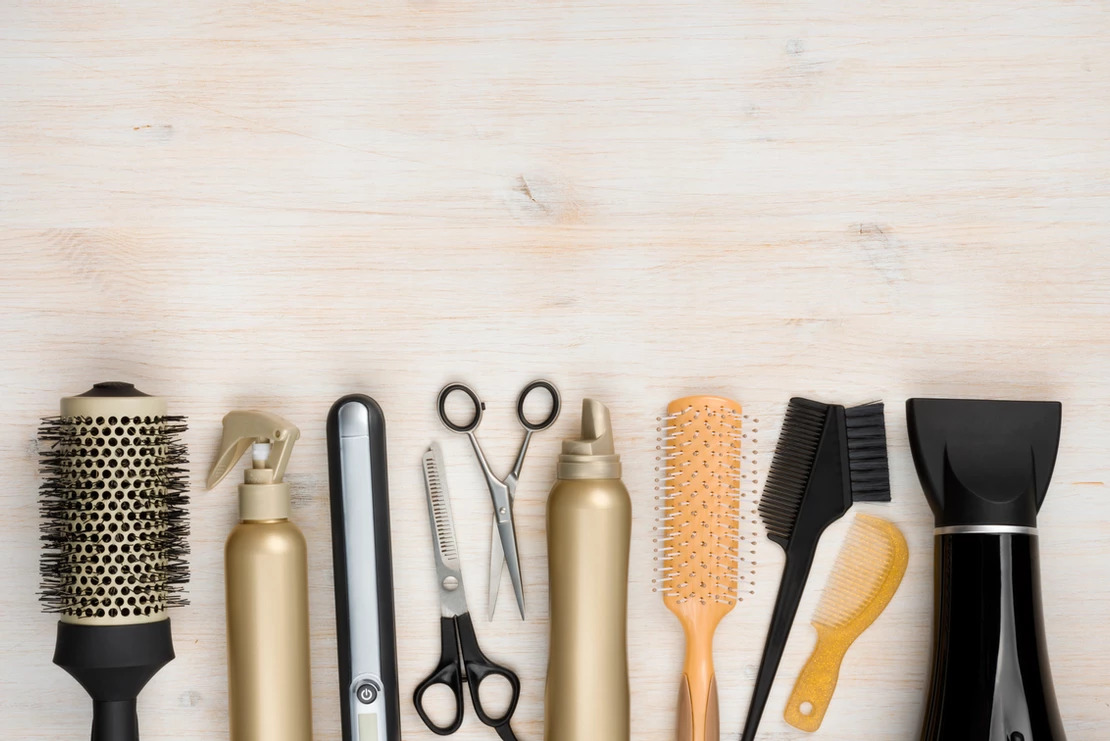 #haircare #athomestyle #blowoutstyle #blowdry #hairstylingproducts #hairessentials #toolsandproducts
Have you ever been to your hair appointment and see your new/regular stylist with a different color or style each time?… yeah, that is normal, that's part of our beauty industry. Don't you love it? 😉
As most of our clients already know, we get our hair done as much as we can. We love to try new styles every chance we get, we stay on top of the latest trends, newest products, and that motivates us to try something different, its fun and shows each stylist's personality and creativity. It's Amazing!
Most of the professional products we use at work we also have at home or carry them with us for any last-minute plans. Normally a teasing brush and hairspray will do the trick, but during hot days we tend to carry a dry shampoo to make the style as fresh as possible. If you remember the hot and busy days at work, do you remember getting oily scalp/hair like if you ran a marathon? Yeah, maybe it's wash-time day, but dry shampoo with help you make it through the day and your last-minute plans.
Here are a few tools and products that we recommend you to have handy, all are meant to make your job easy when doing your hair at home or on the go.
If you ever wonder how stylists keep their hair on point and healthy, then here is a close up look at what we use for our hair too… #ourfavorites
Dry Shampoo – In between washes this is #1 product used and recommended by stylists (it adds body & absorbs oils). Do you have yours yet?

Curling Iron or Flat iron- We recommend hot tools with ceramic plates, this is ideal if you have damaged or fine hair.

Quality Hair Dryer – Make sure it has an 'Ion Feature' so you can turn it on while using, this will reduce frizz and add shine to even thick coarse hair.

Thermal protection Spray – Before using a hot tool always remember to prep your hair by using a great thermal protector spray or thermal balm.

Hair Brushes – MUST-HAVE Brushes. A round brush, the blow dryer's best friend. A teasing brush, to keep the volume on when no product is handy! And a gentle detangling brush. TIP: always detangle any knots before shower and start brushing from the bottom of the hair, this will prevent hair breakage.

Hair Masque with UV Protection – Ideal for dry, damaged, coarse, or frizzy hair. Get a masque that has a hydrating formula, seals split ends, softens hair, protects, and prevents when using properly. Why having 5 products when you can have it all in one? Our favorite Rare Oil I.M.

Shampoo/Conditioner – Use the right shampoo set! There are several types of shampoos to choose from, from volumizing shampoo, smoothing, sulfate-free, color care shampoo, clarifying shampoo, and the list goes on. It's Important to select what's formulated for your hair type. If you need help finding the appropriate shampoo for your hair, remember to ask your stylist on your next visit!