There is a variety of modern and classic hairstyles for men nowadays. Now the classic haircuts are returning with a more modern sidekick to it, which allows each gentleman to choose the ideal haircut that reflects their personality and particular taste.
Every man wants an elegant and stylish haircut; why not getting creative? There weren't many options before this 21st century. Luckily, this modern society has brought great options that can make you look as simple, dope, or stylish as you like.
We all want to know about the latest trends, and keeping up with them is also essential. That's why we have summarized the best haircuts for men in 2021. Let's take a look, shall we?
10 Popular Men's Haircuts 2021
Whether you have short, medium, or long sized hair, you can still level up your hair game with some professional help.
These are some of the most classy, trendy, and popular haircuts for short hair.
Crew Cut:
The crew cut is one of the most top-notch haircuts. It gives you this striking classy, bold look with endless styling options. It is the perfect haircut for gentlemen preferring short hair. Celebrities like Chris Evans, Nick Jonas, and Brad Pitt nailed this haircut for a significant time, and so can you!
2. UnderCut: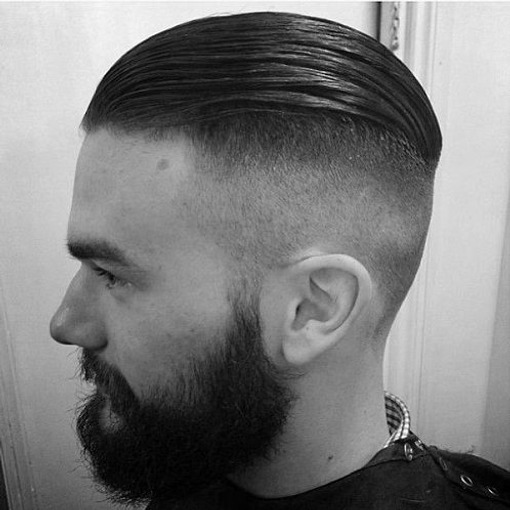 Oh, man! The undercut is the most sophisticated haircut ever. Some may call it undercut or disconnected undercut. This haircut never goes out of style; even Zayn Malik has had undercuts with creative hair colors. This haircut suits best for people with oval and round face shape; however, almost every man wants this sophisticated haircut. To make it more personalized, change the styling and length according to your face shape. Ex; If you have a longer face shape, your recommended style is a slick back undercut with a shorter length on top.
3. Ivy League:
Ivy-league haircut meant to have the front quite long and gradually shortens towards the crown. The average length on top is about 2 inches long, where you can part the hair to the side. The ideal length for the sides can be from a #2 to a #5 clipper guard. Anything shorter, and you're going towards a more modern cut. It is very similar to a crew cut and also gives a very manly and flattering look. It is also called "Princeton Haircut."
4. High and Tight:
This cut is commonly called a "military look" with sides and back cut to the skin and the crown hair slighter longer blending with the front hair. It is a simple yet striking look.
Medium-sized hair is very fashionable, plus one can carry them in many ways. Few trendy haircuts for medium-sized hair are;
1. Blowout Haircut: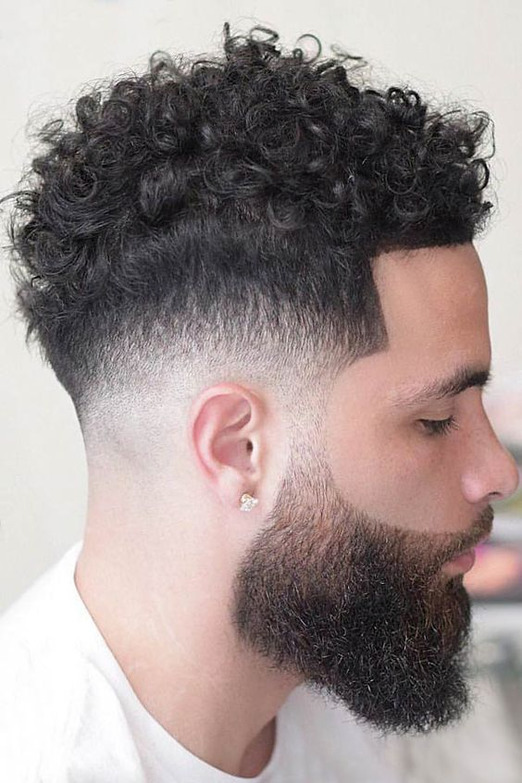 If you are a fan of messy hair looks, this one is PERFECT for you. It not only makes you look jaw-dropping but also gives volume to your hair. The sides are cut pretty short and even complement one's face shape. The haircut was trendy during the 90s but still is very trendy.
2. Flow Haircut: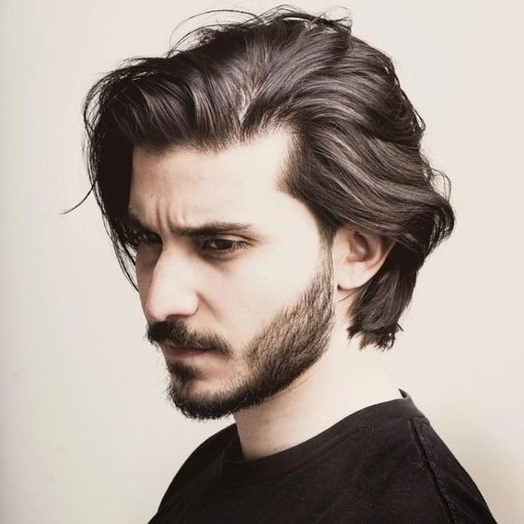 Also known as the bro flow haircut. A flow haircut gives a very natural look and looks very chic on the man who favors messy and long hair. There are endless ways of styling it! Celebrities like Keanu Reeves and Bradley Cooper made this haircut making it a top trend haircut. It is also effortless to maintain.
3. Pompadour:
This haircut was named after Madame de Pompadour and is a very versatile look. The hair is given a bump at the front, and the crown hair is cut long, which then tapered towards the end. Styling this haircut requires much effort but once set, it will look AMAZING! This haircut is as fancy as its name.
4. Quiff:
The quiff is a type of undercut, with sides shorter. It also looks very similar to pompadour based on the volume it gives. It looks very dashing on people with the round face shape. It is very classy and trendy. Justin Bieber rocked this haircut!
Healthy and long hair NEVER goes out of style. Long hairstyles are go-to for people with beards, but there are no rules, or are there? Some trendy long haircuts of 2021 are;
4. Long Layer Cut:
Long & straight hair is the perfect combo! But giving them superior trimming can increase the volume plus gives your hair some texture. You can even style it in different ways like tying a ponytail, backcombing, etc.
2. Dreadlocks: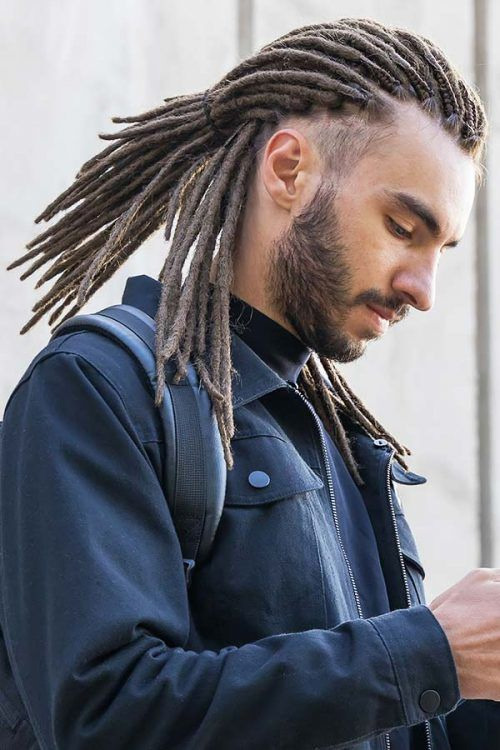 Dreadlocks are legit the coolest way to carry your hair. However, they do have a proper way of styling and maintaining the locks. They are more suitable for people with thick hair and are ideal for people with beards.
Whatever haircut you decide to go for will improve your appearance, it is essential to take care of your hair and make sure is healthy as it will enhance your haircut even more!
Hair Haus Salon– [Look and Feel your Best]
It is very important to go to a professional hair salon for your hair needs. Hair Haus is about inclusivity, we believe everyone deserves a great experience while getting their hair done, an honest assessment, and a stylist with a plan. Our priority is to provide excellent grooming service to our customers and making sure they leave us with the biggest smile on their faces.
Well, Folks! Hair Haus is the top choice for you because the best deserves the best.
Our services are available to Mansfield, Arlington, Grand Prairie, and the surrounding area. Our devotion is entitled to our customer's satisfaction and happiness. At Hair Haus we offer,
Clean Environment

Professional Styling Staff

Health and Safety Guidelines
Well, what are you waiting for? Get these benefits plus a quality haircut!
#hairsalon#dallashairsalons#menshaircuts#menhairstyles#qualityhairsalon#mentrendyhaircuts#professionalhairsalon#hairhaususa#hairhaussalon#familyhairsalon
References: