Beautify yourself with Hair Haus

One of the striking features of the Hair Haus Hair Salon is its expert staff. The highly experienced and skilled hairstylists help you to get the best haircut and hairstyle, personalized and suiting your required demands. The salon is highly specialized in offering comprehensive hair care ranging from hair color, haircut, treatments, and foiling. They are offering these services using the best techniques and products making your hair look fabulous.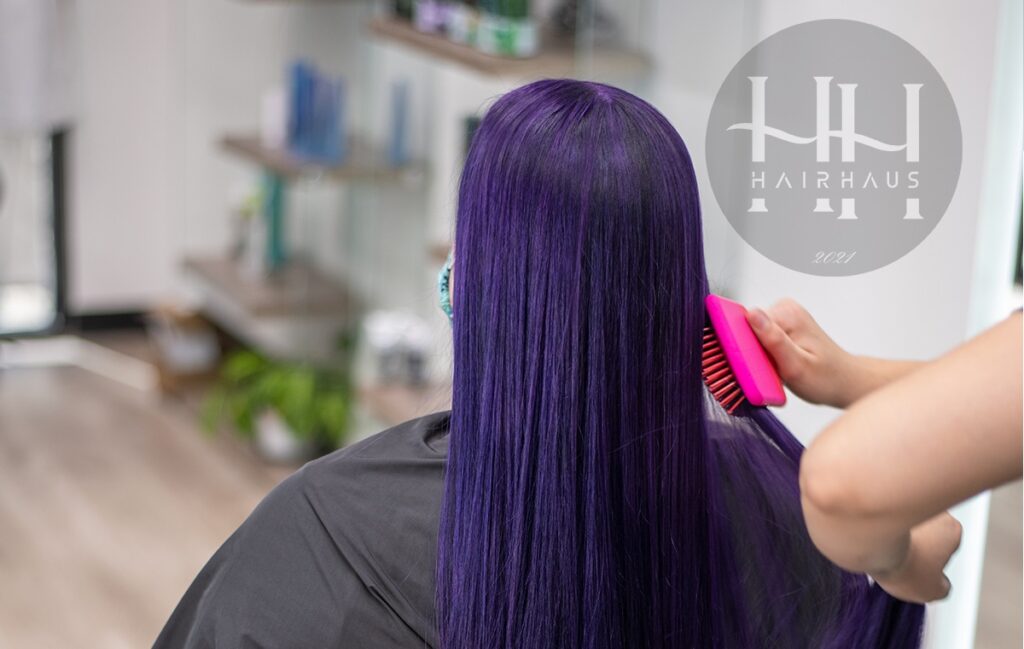 We have a full list of services, from tone to full and partial highlights.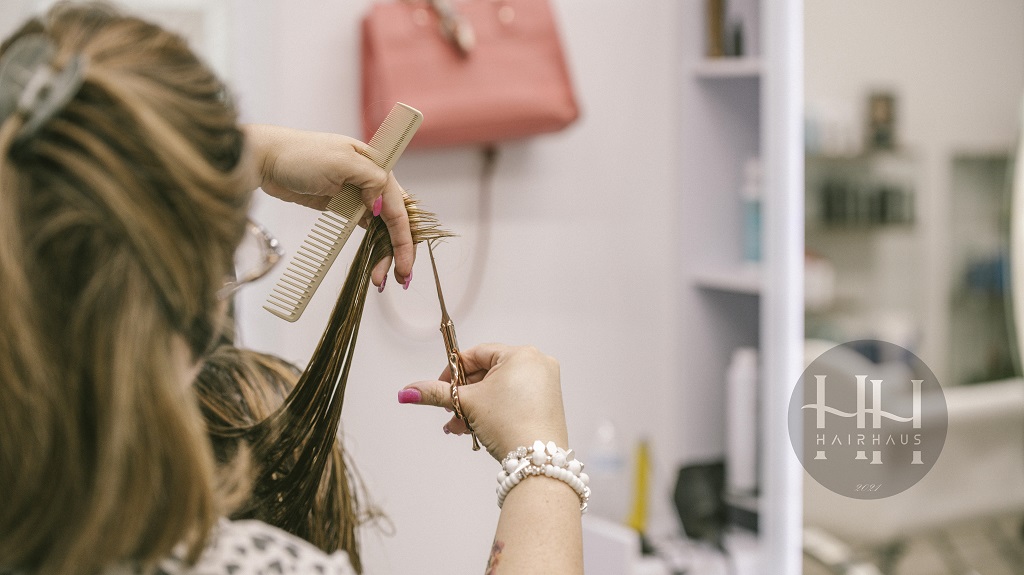 Women's haircut and men's cut. Cut. We do it all.
Our staff is here to tackle all your needs with a professional Styling that will leave you looking and feeling phenomenal.
Haircut
Our Professional stylists will cut your hair using the best of American, and European cutting techniques that make you look not only stylish but are also easy to maintain daily.
Color
You have the choice from 5-minute coloring without ammonia using vegan hair products to the most moisturizing color treatment, depending on your needs.
Hair Extensions
Dreaming of having gorgeous hair, like Paris Hilton? Now you can! At last, you can have the same, top of the line hair extensions put in at Hair Haus Hair Salon.
Style
We all can create any style ranging from casual, conservative, or elegant to a wild finish. Let's be creative! We all can create any style ranging from casual, conservative, or elegant to a wild finish.
Treatments
Do you like the smooth and silky look, fluffy and soft look, or a weightless sleek look? We can create any of these wonderful looks with our many different treatments.
Wedding
Let us help you on this life-changing day. Our Specialists here at the Hair Haus Hair Salon can do your hair to bring even more joy to this unforgettable day.
I went in for a root touch up and a hair cut and Genevieve was amazing! I told her I was in a bit of a time crunch & she was so fast. She was so friendly & made me feel super comfortable. Also, love the style and look of the salon! 10/10 experience
They are amazing! Best experience I have ever had and a salon!! We will definitely be back! Thank you all so much!!
I just returned home from getting my hair cut with Yasmine (Yaz) and she was amazing. She was very professional and took the time to listen to my concern about a previous cut I received elsewhere. She was able to help me with all concerns. Thank you Yasmine. I found my new stylist.
Lorena did an amazing job! She listened to what I wanted and did exactly what I asked for. I look forward to seeing her again for my next appointment!!
I had a delightful time at Hair Haus! I highly recommend it to anyone. Yesi was very friendly and Yazmine styled my hair very well while we had a remarkable time getting to know one another. It was relaxing and fun. I will return and hope others will find Hair Haus also.
Perfect place! Very professional service and I loved it. You guys are working good. Hair stylist Yesi has brilliant skills.
It was my first visit at Hair Haus, and I am very happy. They are very professional. Ana was super nice too! I will certainly comeback.
Yesi was amazing! Great hair cut and beard trim for my husband. Service was excellent. Clean, sanitized environment. Will definitely be going back on a routine basis!
My first visit to Hair Haus was wonderful! The salon is fresh and clean and Ana was wonderful!! She spent a lot of time talking to me about what I want, gave me her opinion when I asked and was very professional and pleasant. I'm so happy with my haircut! My hair looks so healthy and the style is exactly what I asked for. This was my first visit but it's definitely not my last!