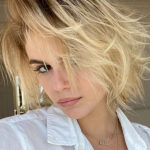 Hair Haus Stylists can do any styles you want/need. Keep it beautiful!
You can count on our Hair Haus Hair Salon Hair Stylist and Hairdressers to provide excellent high-end Hair Salon Services at affordable prices.
Whether you are looking for the best women's haircut or wondering what are the most popular haircuts on the rise, you are in the right place. Scroll on for all the inspiration you need.
Hair Haus can do any haircut you want. Book your appointment for a free consultation.