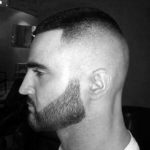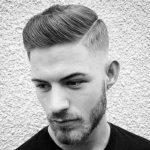 Hair Haus Stylists can do any styles you want/need. Keep it handsome!
MORE THAN JUST A HAIRCUT At Hair Haus, most come to enjoy our Signature Cut which includes consultation and advice from your hairstylist followed by an expert cut in our luxury barber chairs. After cutting, clients go for a relaxing trip to Shampoo room for a relaxing shampoo, then back out to the chair to be dried and styled out with your preferred Hair Haus hair products. For those on the go, we offer our basic cut and clean-ups.
Etc… Hair Haus do it all!